The successful project from Indiegogo is back up for two more weeks. I would love so much to do this.
Turn the Flow™ Key and watch as pure, untouched, unprocessed, untreated honey flows right out of the hive and into your jar.
No mess, no fuss, no heavy lifting, and no expensive processing equipment needed to harvest your honey.
Through the clear end-frame view, you can see when the honey is ready without opening up the hive.
The harvesting process is so gentle; your bees barely notice. It's the first time in history that this has been possible.
How does it work?
Your bees build their natural wax combs in your brood box just as they have always done. It's fascinating to learn all the amazing things about looking after bees.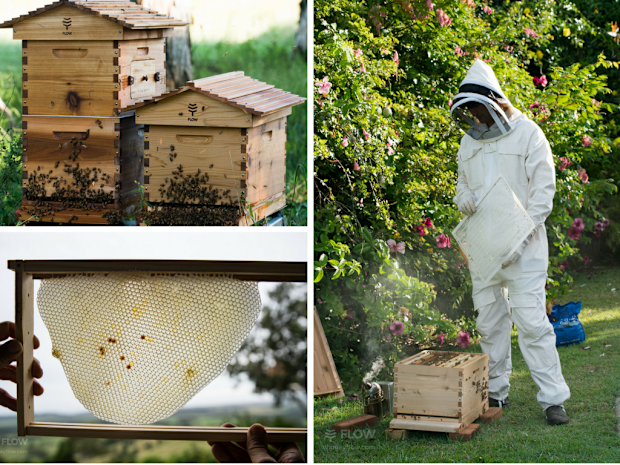 As you care for your hive, you can watch them expand into the Flow™ Super and start waxing up the Flow™ Frames.

 
Easily harvest pure, unprocessed, untouched, unheated, raw delicious honey directly from the hive! No mess, no fuss, no expensive processing equipment and much more gentle on the bees.
So how does it work?

Flow™ Frames are versatile, easily harvest just one small jar from part of a frame and bring it straight to the kitchen for breakfast, or harvest all six Flow™ Frames at once and share the honey with your friends!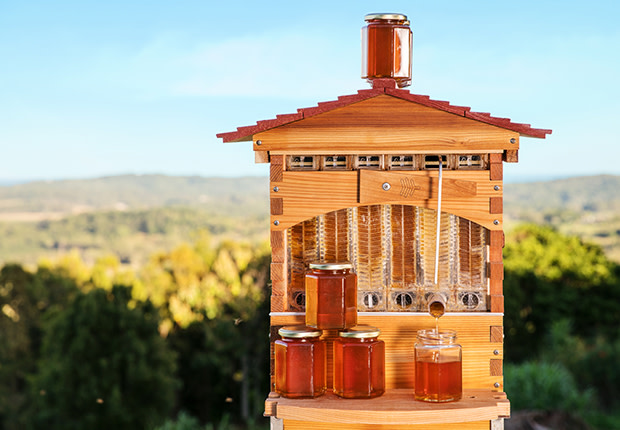 Isolate all the different flavours of the seasons.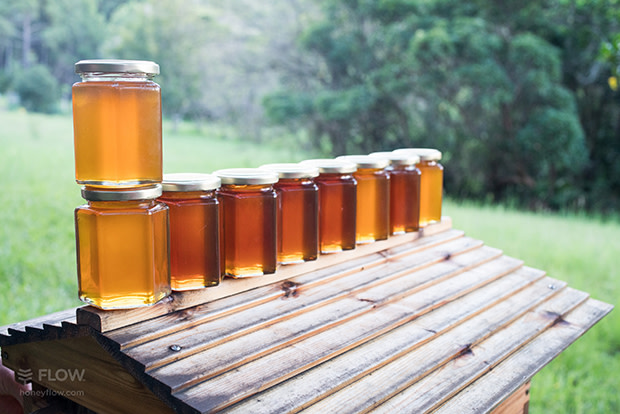 With Flow™, harvesting honey is now something you can easily do with friends and family. To share the experience and give honey to your friends is one of the great things about keeping bees.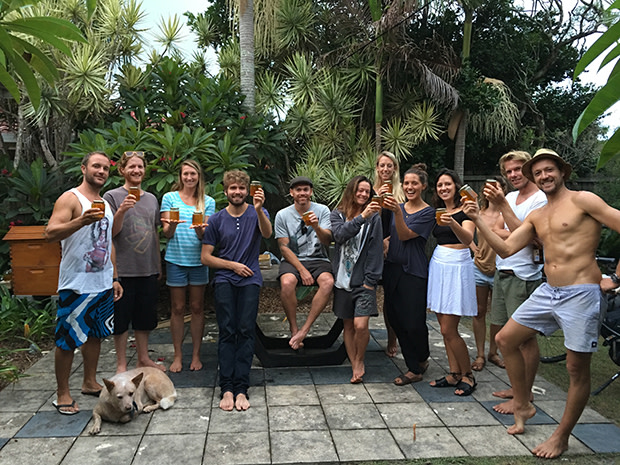 Beekeeping brings awareness to the cycle of life we all depend on.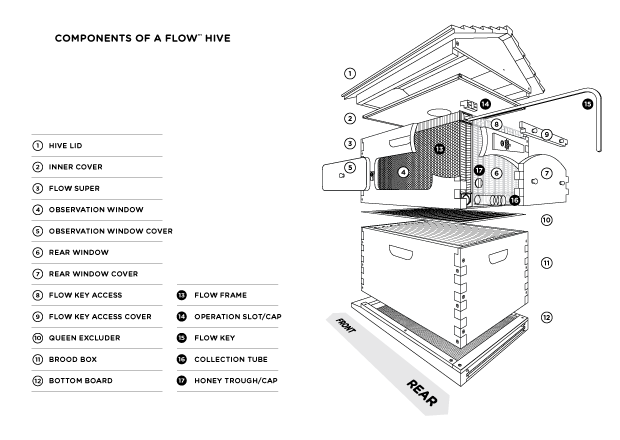 New Beekeeper?
Great! The world needs more people caring for the bees!
If you are new to beekeeping, learning everything about looking after your bees is a fascinating and truly rewarding journey. They are amazing little creatures, and the learning never ends.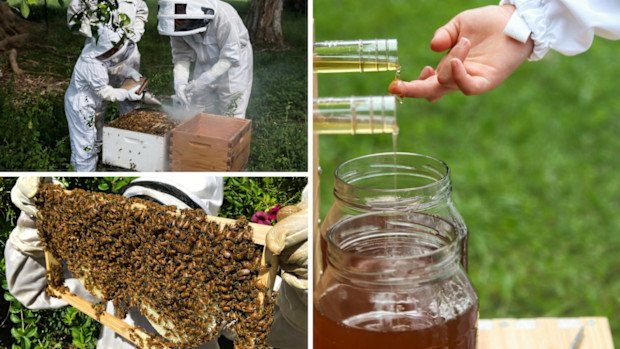 We highly recommend joining a local beekeeping group and our online community forum. We also have a wealth of information on our website www.honeyflow.com to help you get started.
Join us and become a part of a worldwide community of beekeepers, engaging, learning, and harvesting honey in this new way.
Remember, beekeeping is a labour of love. As with all animal husbandry, it's a pastime which requires knowledge, skill and dedication and which carries with it inherent risks. Sooner or later, all beekeepers get stung. Some people have severe allergies to bee stings, so please be aware of the potential hazards when considering whether beekeeping is right for you.
The Perks
Flow™ Hive  Classic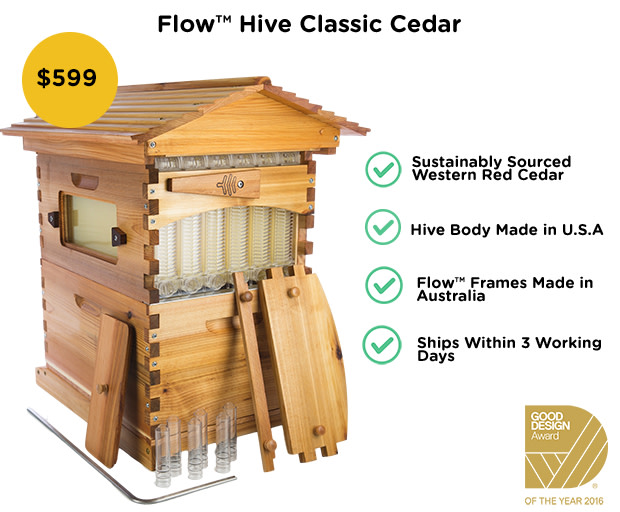 Our Flow™ Hive Classic is our best-selling, complete beehive kit perfect for beginners to experienced beekeepers.
Flow™ Hive Classic Pine

AUSTRALIA ONLY. Crafted from Australian grown, certified sustainable hoop pine. Perfect for beginners and experts alike, the world-famous Flow™ Hive Classic comes complete with a Flow™ Super, full complement of Flow™ Frames, brood box and brood frames. The Flow™ Hive Classic also features an integrated pest management screen bottom board, observation windows and our distinctive gabled roof.
Organic T-Shirts
Look Good & Help Protect Forests.
We are also excited to announce a special range of organic cotton t-shirts. 100% of profits from this range will be donated to The Rainforest Trust, to help preserve forest ecosystems around the world.
Our organic t-shirts are printed in Australia. When purchasing this perk you will be emailed a survey that will let you select your design and size. If you have not received an email from us within 4 days please check your spam filter.